Dario Maglionico, dove abita il tempo sospeso
curated by Nicoletta Colombo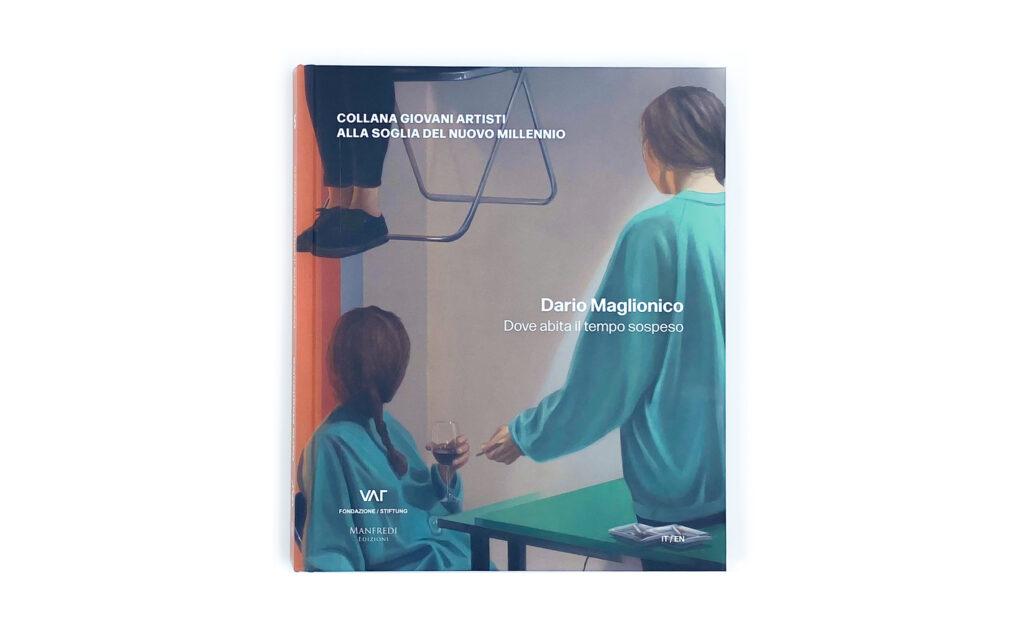 DARIO MAGLIONICO, DOVE ABITA IL TEMPO SOSPESO a cura di Nicoletta Colombo
Collana VAF-Stiftung "Giovani artisti alla soglia del nuovo millennio" – Manfredi Edizioni, 2023
PRESENTAZIONE
Dario Maglionico, dove abita il tempo sospeso
presso il Museo Bagatti Valsecchi
MARTEDì 4 APRILE 2023
ore 18.00
presso il Museo Bagatti Valsecchi
via Gesù 5, Milano
Presentazione della monografia
DARIO MAGLIONICO, DOVE ABITA IL TEMPO SOSPESO a cura di Nicoletta Colombo
Collana VAF-Stiftung "Giovani artisti alla soglia del nuovo millennio" – Manfredi Edizioni, 2023
Interverranno:
Lorenzo Vanda, registrar del Museo Bagatti Valsecchi,
Serena Redaelli, membro del Comitato scientifico VAF- Stiftung
Nicoletta Colombo, curatrice della monografia e membro del Comitato scientifico VAF-Stiftung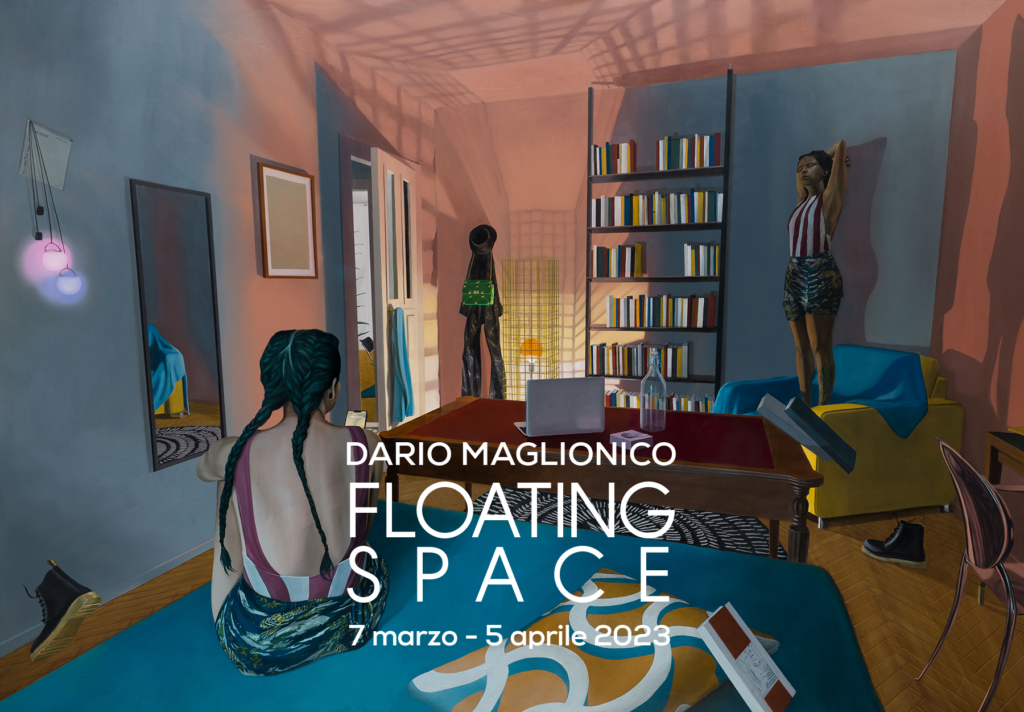 Opening: March 7th, Tuesday
From 05.03 to 05.04.2023
Antonio Colombo Arte Contemporanea
Via Solferino 44 – Milan -Italy
Antonio Colombo Arte Contemporanea is pleased to present "FLOATING SPACE", Dario Maglionico's solo exhibition, which coincides with the publication of the monograph "Dario Maglionico. Dove abita il tempo sospeso', promoted by VAF-Stiftung, published by Manfredi Edizioni and edited by Nicoletta Colombo.
The exhibition will display a new cycle of 'Reificazioni' in which Maglionico is interested in the uniqueness of the individual viewer's experience. The focus on the theme of perception, the overlapping of viewpoints, the timelessness of environments and the synchronic presence of bodies in space are recurring characteristics in Maglionico's painting and can be found in the new works on show.
The exhibition opens on Tuesday, 7 March from 5.30 pm.
This will be followed by the presentation of the monograph from 6 p.m., in which the curator Nicoletta Colombo, Serena Redaelli, member of the Kuratorium VAF-Stiftung, Volker W. Feierabend, founder of VAF-Stiftung, and the artist.

Esistenze Sincrone
curated by Martina Corbetta
Opening: March 10, Thursday
From 14.03 to 30.05.2022

BANCA SISTEMA
Palazzo Largo Augusto
Largo Augusto 1A, angolo via Verziere 13
Milano
Banca SISTEMA ARTE hosts its 23rd exhibition at Palazzo Largo Augusto, the solo exhibition "Esistenze sincrone" by Dario Maglionico, whose works transform the Bank's headquarters, its meeting rooms, corridors and common spaces into an art gallery experienced and enjoyed daily by employees, customers and guests.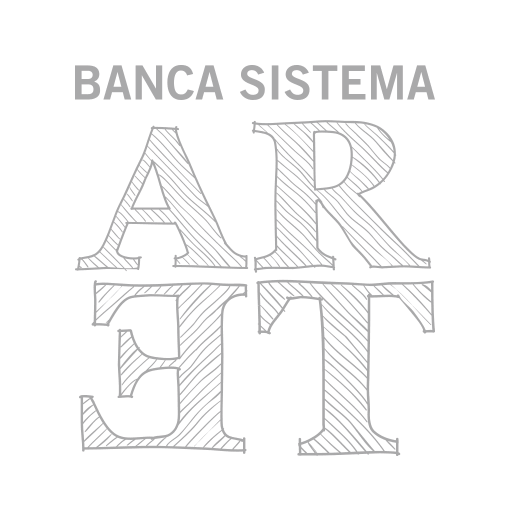 Shine On You Crazy Diamond
curated by Luca Beatrice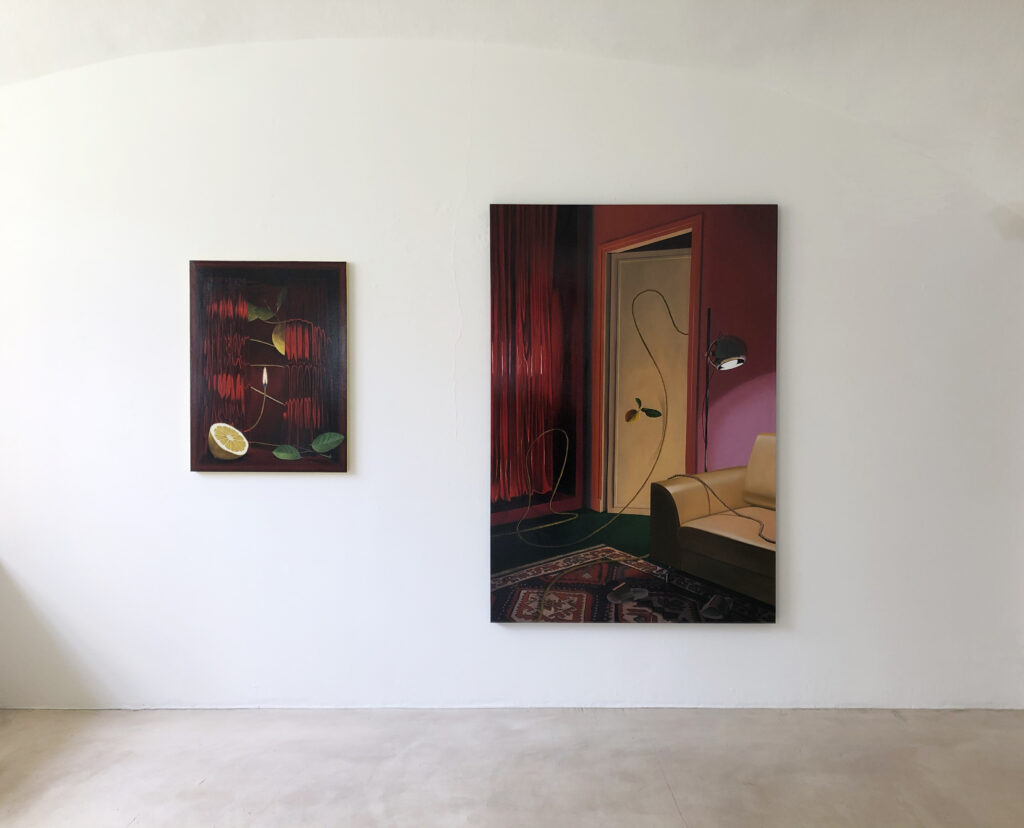 108 | El Gato Chimney | Lusesita | Dario Maglionico
Fulvia Mendini | Andy Rementer | Elena Salmistraro
Berglind Svavarsdòttir | Olimpia Zagnoli
Opening: March 18, Thursday
From 18.03 to 30.04.2021
Antonio Colombo Arte Contemporanea
Via Solferino 44 – Milan -Italy

New Edition Release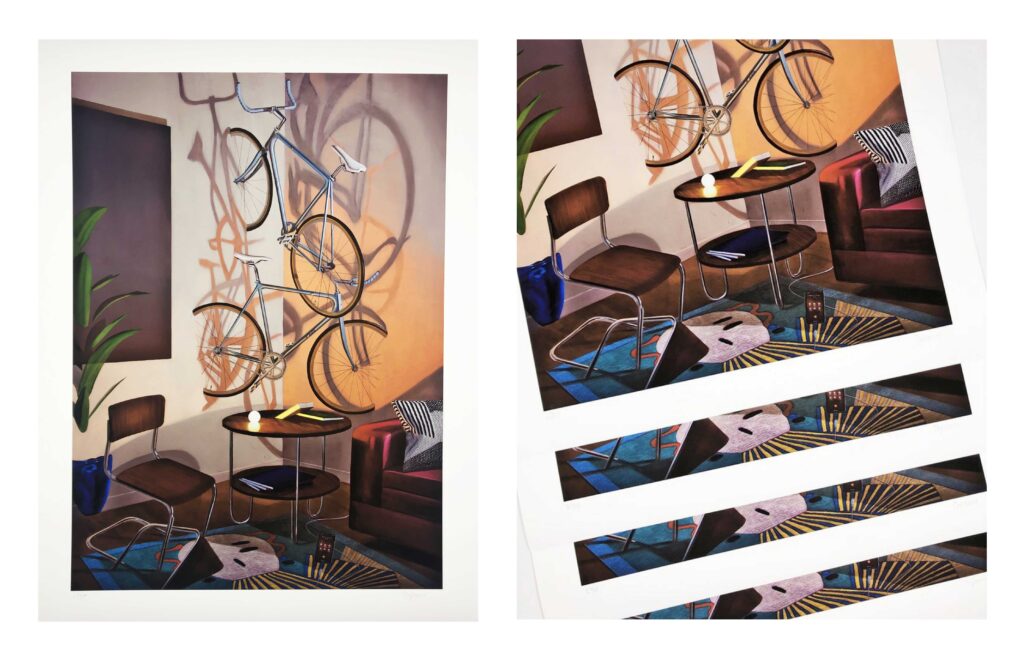 Dario Maglionico, R74
Limited edition giclée print on cotton paper
Edition of 50
Numbered and signed by the artist
Paper size 63 x 48 cm
Print size 55 x 40 cm

AVAILABLE ON

Art Jakarta 2020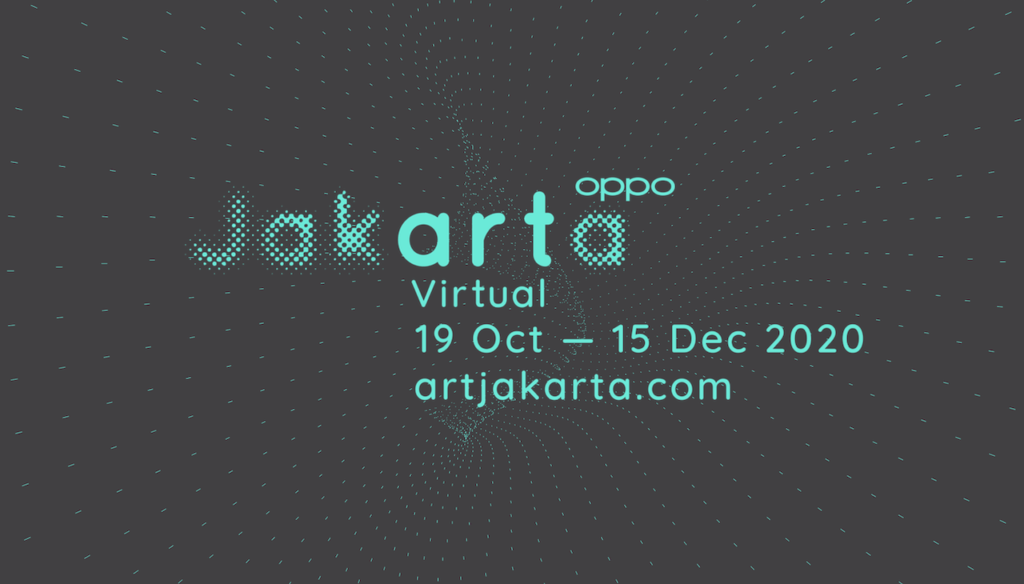 19 Oct – 15 Dec 2020
Vin Gallery

New Edition of 20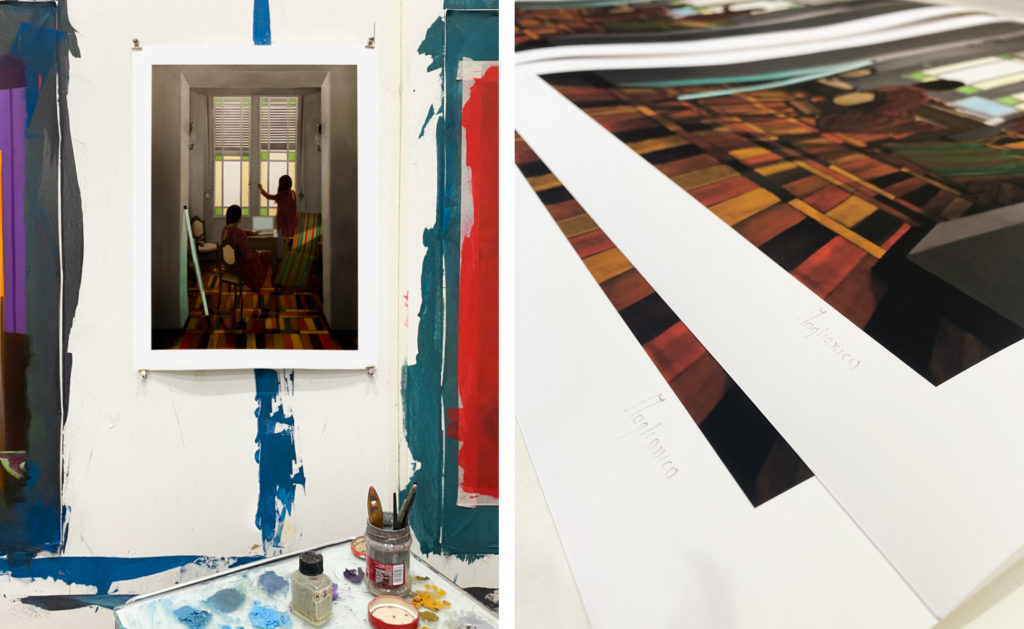 "R45" Limited Edition of 20 giclée prints on 100% Cotton Fine Art Paper.
Paper size: 64 x 48 cm | Image size: 55 x 40 cm
Printed with archival inks.
Signed by the artist, numbered, unframed.



Unjust Contentment – Curated by Luke Barrett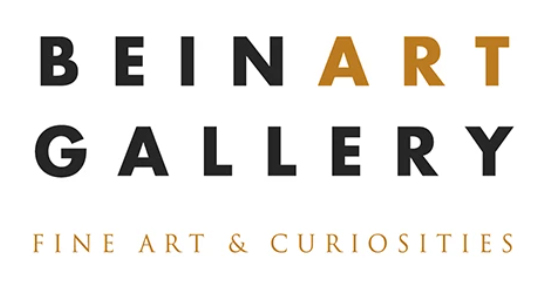 2 May – 31 May
BEINART GALLERY
1 Sparta Pl, Brunswick VIC 3056, Melbourne, Australia.

Unjust Contentment is a group exhibition which explores whether the subjective experience of different emotional states is an absolute or relativistic phenomenon. This exhibition has been guest curated by Luke Barrett.
The opening reception has been cancelled due to COVID-19! You can walk through the gallery virtually and view all the pieces installed in this show in high resolution from the comfort of home.

Tomorrow's Talent Book by booooooom.com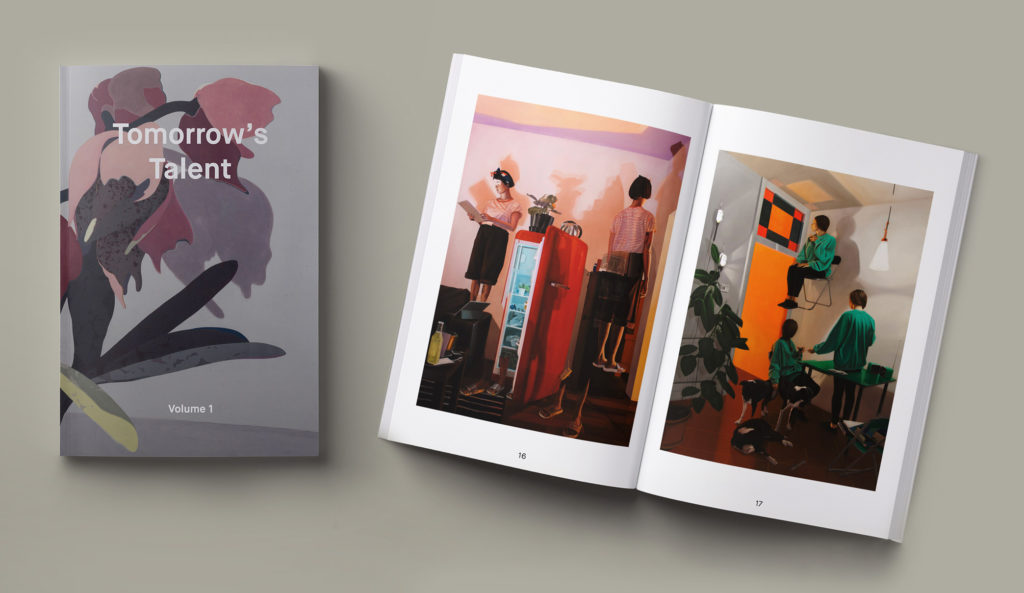 Tomorrow's Talent features the work of over 40 of booooooom.com favourite artists working today, you can see a full list of all the artists below!

SOLO EXHIBITION: Doppelgänger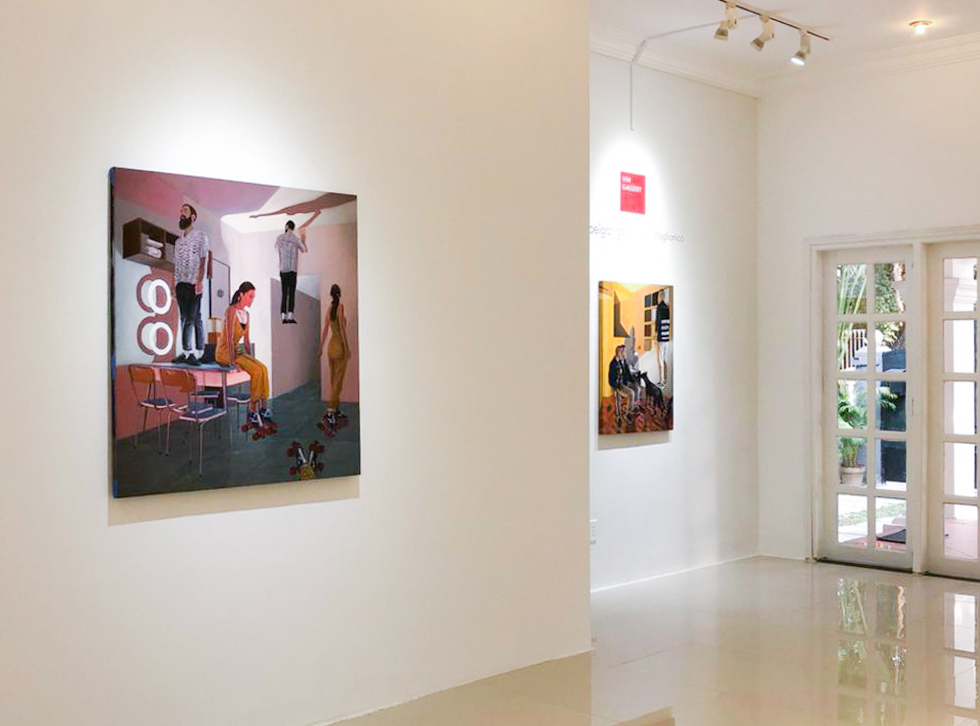 6 March – 31 May
VIN Gallery
Thao Dien, District 2, Ho Chi Minh City, Vietnam

STUDIO VISIT: Class Life TV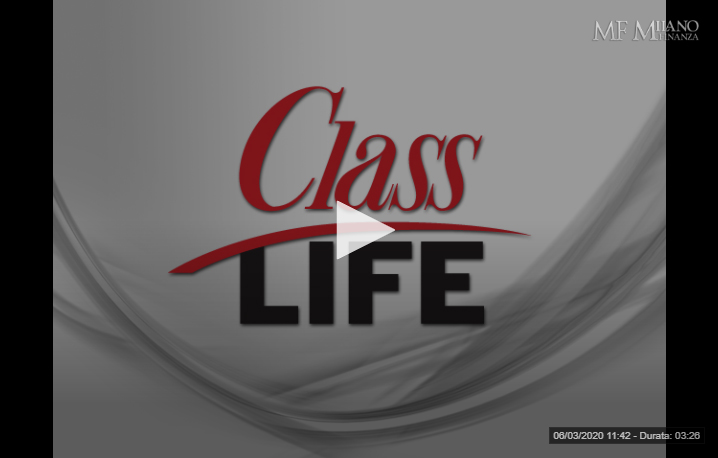 Studio visit by Giacomo Nicolella Maschietti

2019

COLLECTIVE EXHIBITION: SPECIE DI SPAZI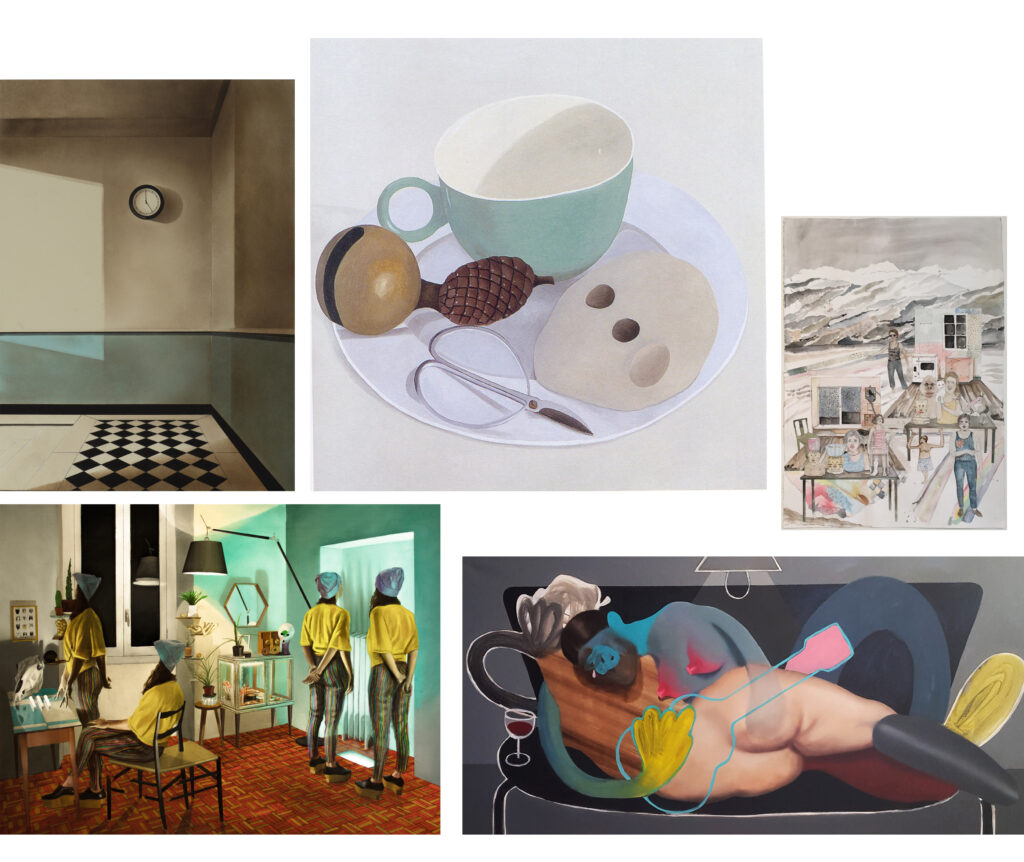 Arduino Cantafora | Marco Cingolani | Nathalie Du Pasquier
Massimo Giacon | Lusesita | Dario Maglionico | Alessandro Mendini
Fulvia Mendini | Erika Nordqvist | Giuliano Sale
Opening: May 30, Thursday
From 31.05 to 13.07.2019
Antonio Colombo Arte Contemporanea
Via Solferino 44 – Milan -Italy

VAF FOUNDATION PRIZE FINALIST

15 March – 12 May
Mart Museo di Arte Moderna e Contemporanea di Trento e Rovereto Corso Angelo Bettini, 43, 38068 Rovereto TN, Italy
June – August
Stadtgalerie, Kiel
Andreas-Gayk-Straße 31, 24103 Kiel, Germany

URVANITY New Contemporary Art Fair

Thursday, Febbruary 28 – Sunday, March 3
Antonio Colombo Arte Contemporanea
COAM, Calle de Hortaleza, 63, 28004 Madrid.

2018

COLLECTIVE EXHIBITION: IN/ACTION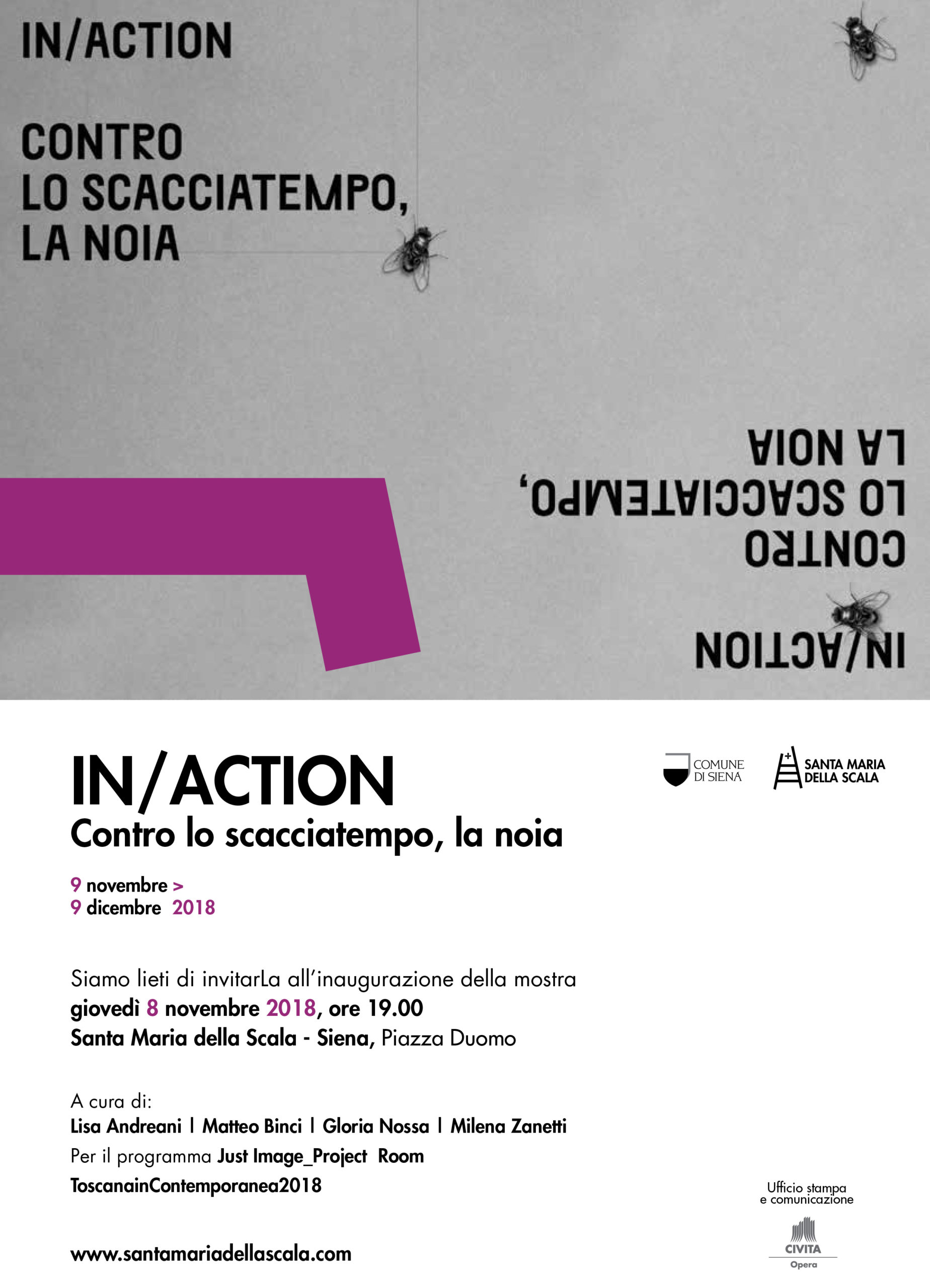 curated by Lisa Andreani, Matteo Binci, Gloria Nossa e Milena Zanetti
9th November – 9th December.
Museo Santa Maria della Scala, Siena.

SOLO EXHIBITION: Everyday is like Sunday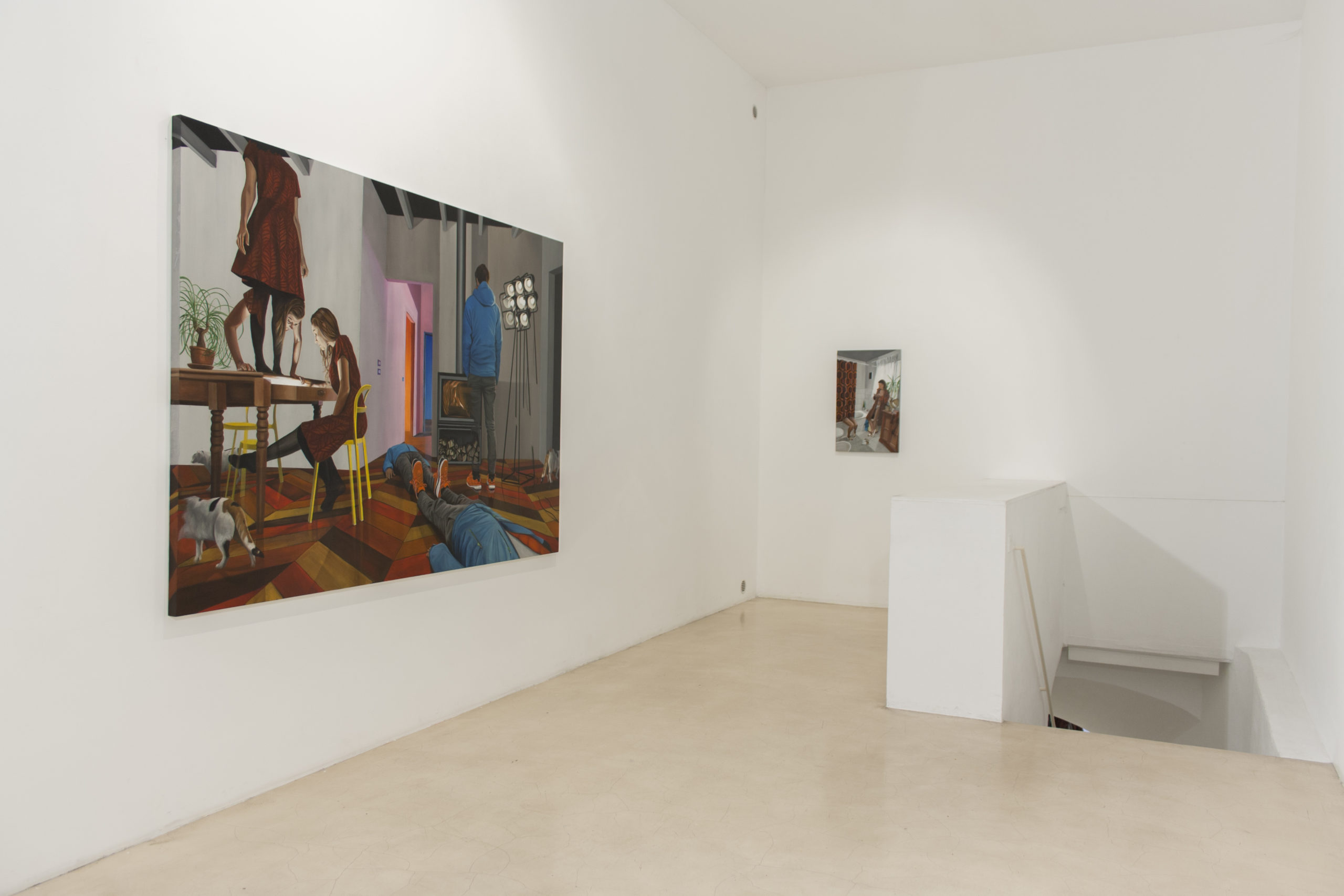 curated by Ivan Quaroni
11th April – 19thMay.
Antonio Colombo Arte Contemporanea, Milan.

COLLECTIVE EXHIBITION: If The Walls Could Talk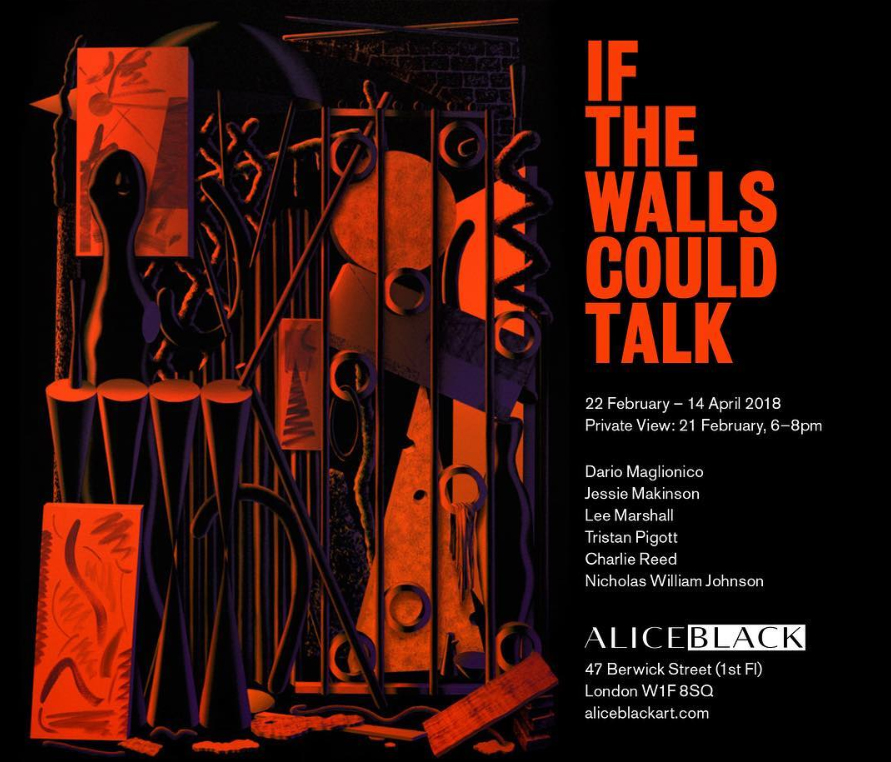 Dario Maglionico, Jessie Makinson, Lee Marschall, Tristan Pigott, Charlie Reed, Nicholas William Johnson
21th February – 14h April.
ALICE BLACK GALLERY, London.

"TRICK" BY DOMENICO STARNONE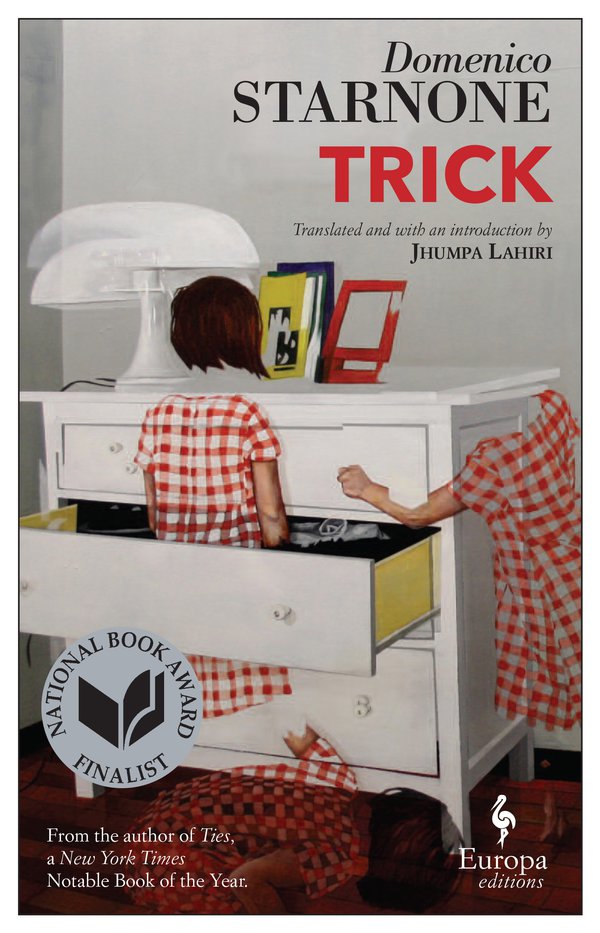 From the 6th of March, in the bookshops and as eBook
Trick, by Domenico Starnone.
Edited by Europa Editions.
Inside the book some sketches made specifically.

2017

PULSE MIAMI BEACH Art Fair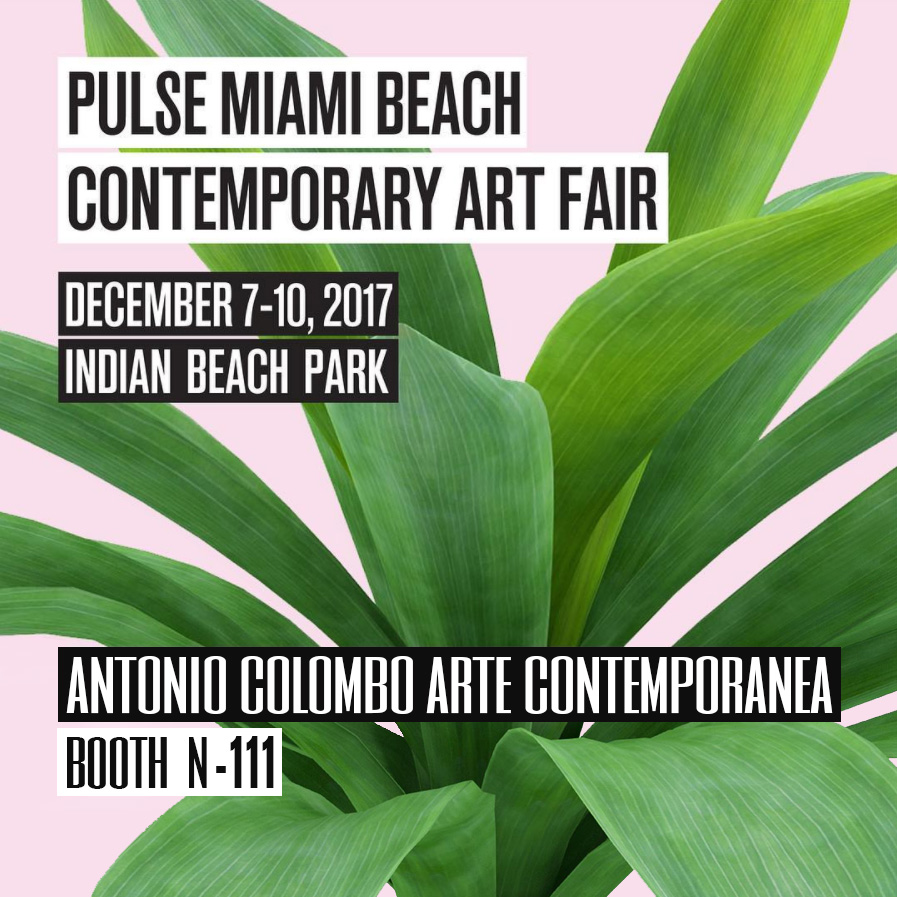 Thursday, December 7 – Sunday, December 10, 2017
Antonio Colombo Arte Contemporanea, booth N-111
Indian Beach Park
4601 Collins Ave, Miami Beach, FL 33140.

SOLO EXHIBITION: When I am, I was.

curated by Sharon Di Carlo
20th October – 5th December
APART Spaziocritico, Vicenza.

SOLO EXHIBITION: Everything at once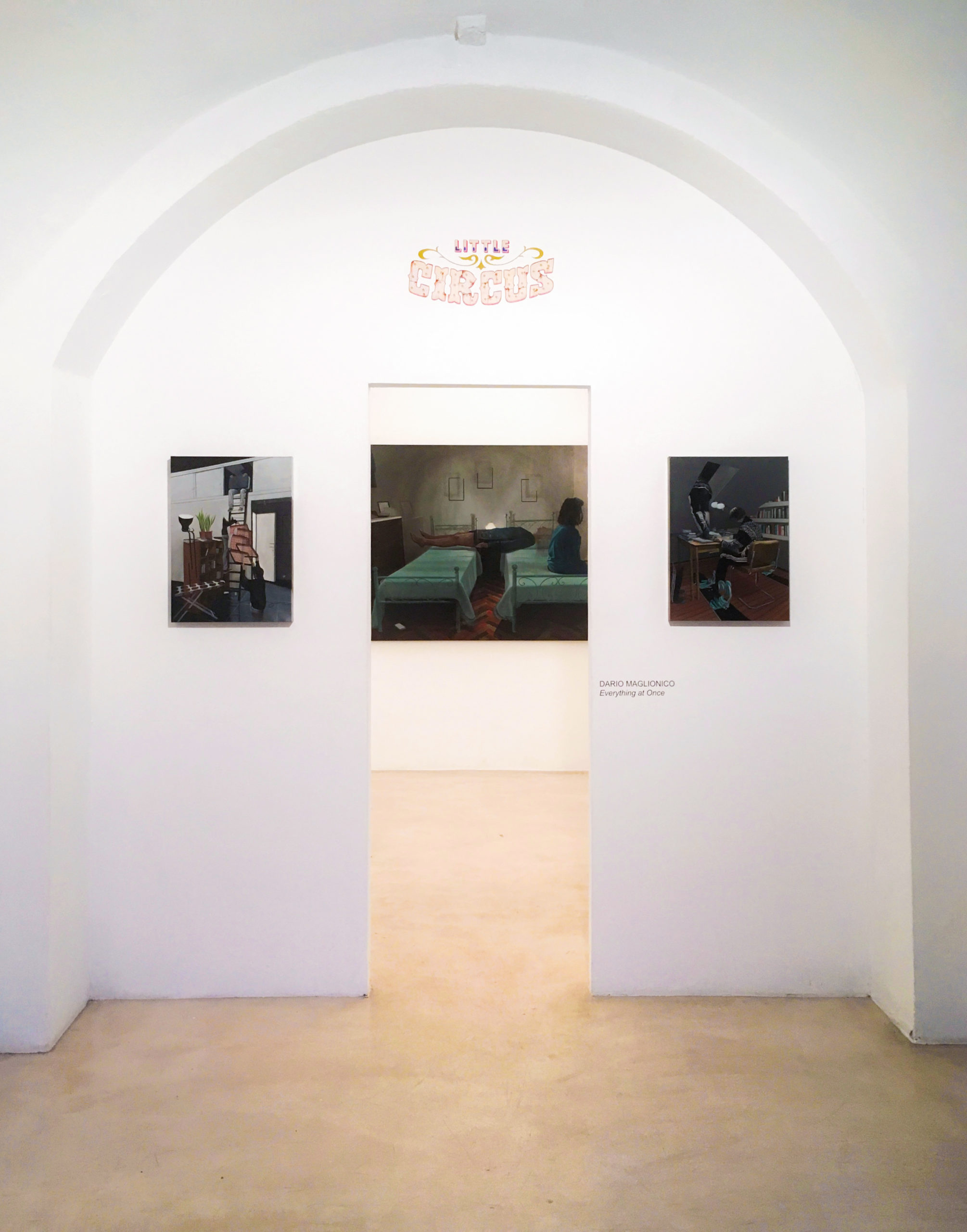 curated by Ivan Quaroni
16th February – 31h March
Antonio Colombo Arte Contemporanea, Milan.

2016

"SCHERZETTO" DI DOMENICO STARNONE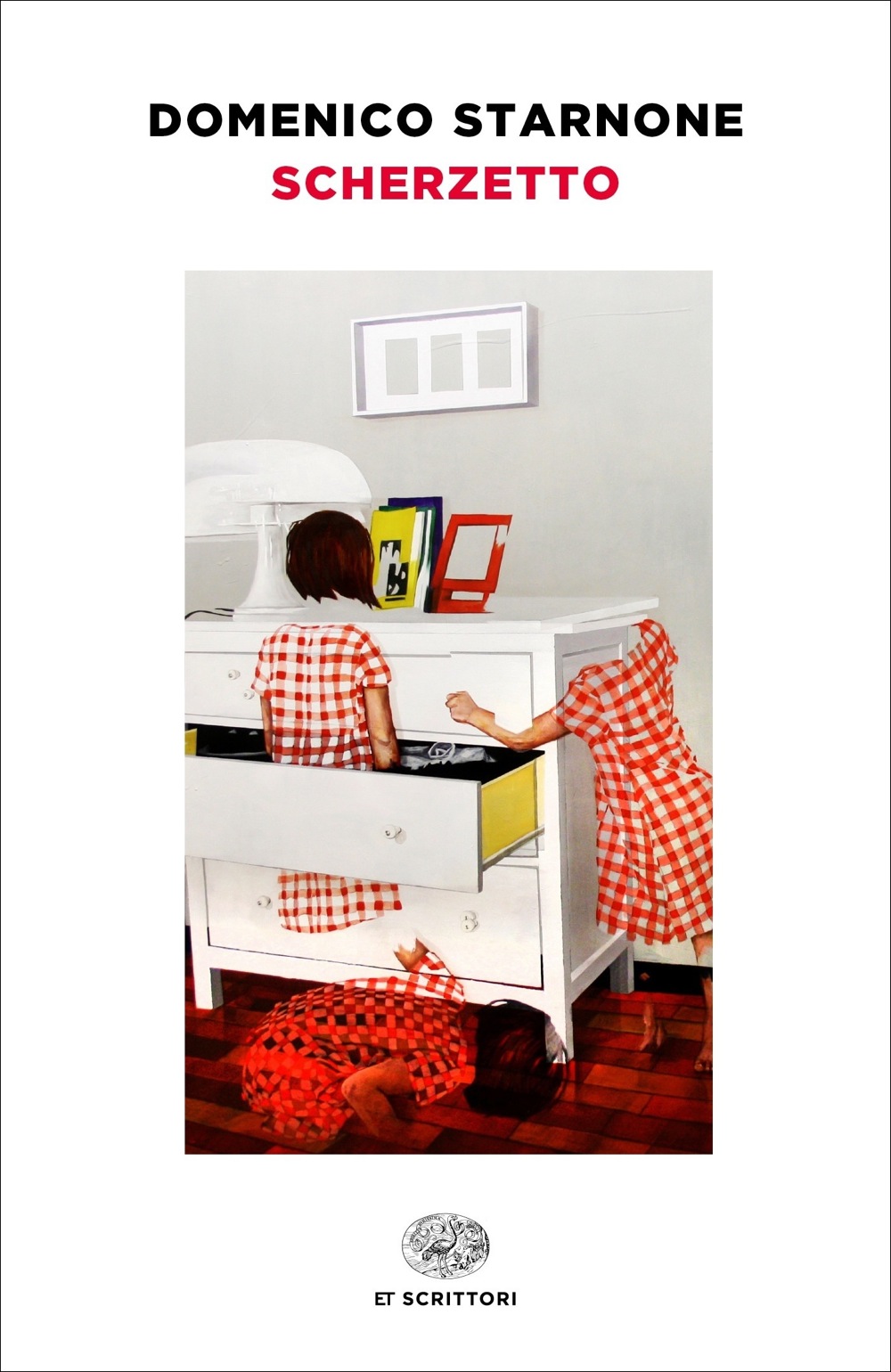 In libreria e in eBook, Scherzetto, di Domenico Starnone.
Edito da Giulio Einaudi Editore per la collana Supercoralli.
All'interno alcune tavole realizzate appositamente.

SOLO EXHIBITION: Sincronie

curated by Claudia Contu
3rd – 18th September
Pinacoteca del Castello Visconteo, Legnano (MI).